Christmas / New Year Shut Down
Sad days….
The shed is closed for Christmas. We will reopen on 4th January 2022. Stay safe everyone and have a good Christmas and New year break.
Covid-19 Compliance
The Weston Creek Men's Shed is compliant with ACT Government directives regarding social distancing, cleanliness and the use of the ACT Government QR code. Please assist us by using the QR code whenever you visit the Weston Creek Men's Shed
You must log into the WCMS shed using ACT Check in Canberra App, but where this is not possible you must use the designated sign in sheet. By doing this you are agreeing to:

Not having been to, in or travelled from a designated area of concern or an exposure site/location in the last 14 days.
Have not been a close contact with someone who has tested positive for COVID 19 in the last 14 days.
Are not experiencing any symptoms associated with COVID 19 and
Are following ACT Public Health requirements associated with COVID 19 restrictions.

You are fully vaccinated against COVID 19.
Must wear a face mask except when eating or drinking.
Must follow all posted and verbal instructions in relation to COVID 19 including social distancing and person limits inside the shed.
You will wash hands or use hand sanitiser prior to handling food / coffee making or other facilities inside the WCMS.
Who are we and what do we do?
Weston Creek Men's Shed aims to support the mental and physical well-being of the men of Weston Creek and beyond, by providing the structure and venue to enable men to socialise. Activities offered range from simply chatting over a tea or coffee with other members, undertaking workshop and gardening projects, playing games, listening to guest speakers, and participating in shed trips to area of regional interest.
Where are we?
You can find us at 37 Bangalay Crescent, Rivett, ACT. (entry off the Rivett Oval car carpark).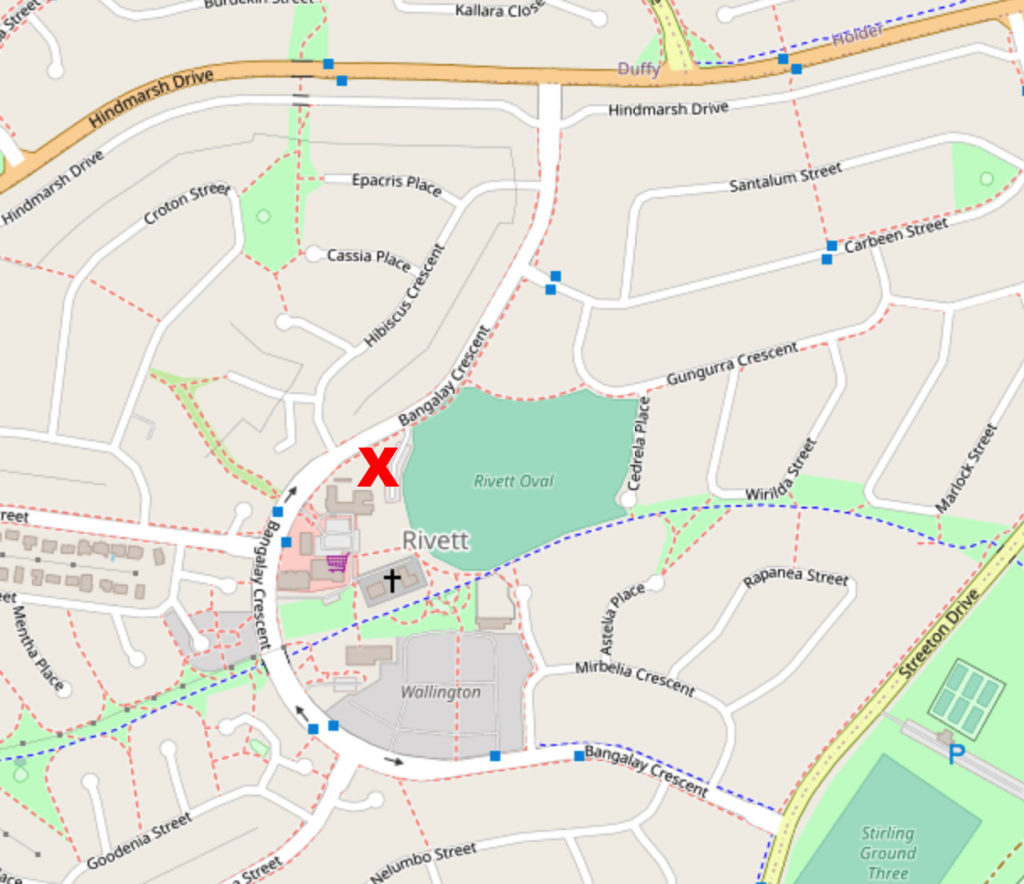 When are we there?
Workshop hours : Tuesday, Thursday & Friday : 9:30 – 12:30 Social meeting hours : Thursday 12:00 – 15:30
How do I get involved?
You can come along anytime we are open and have a look around. If you like what you see, you can fill out this printer friendly application form :-
Or, send us an email, we'd love to hear form you! Email Us!
We even have a telephone line, only available during our operating hours : 02 5136 3170