Over the last few months we have been busy working on the creation of a small shed 'annex' designed to house the dust extractor and the air compressor.
First a site and size was decided, and a framework / platform erected.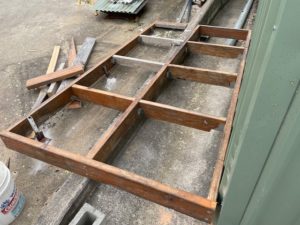 Then we ran into a bit of a snag because a new shed to our requirements wasn't immediately forth coming, but thanks to Colin from ACT Outdoor Structures, a local business in Fremantle Street Stirling, we were given enough bits and pieces at no cost to build ourselves exactly what we wanted :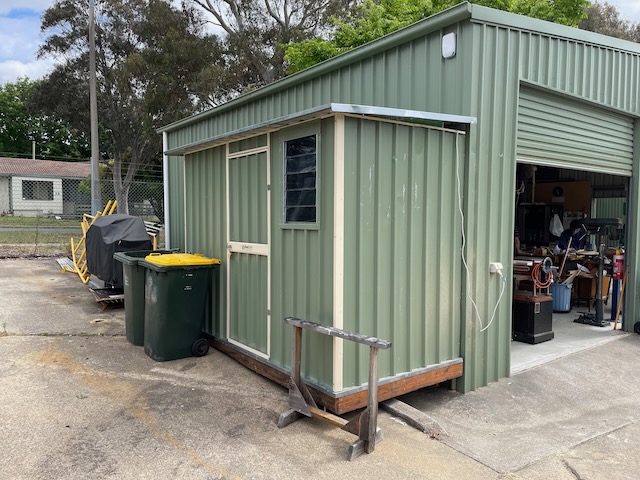 The equipment has been moved in and with a few more little tasks attended to, will be complete. Just moving the gear out of the main shed has increased the amount of useable workspace available, and of course the dust and noise has also been dramatically reduced. As a bonus the airline was extended to the middle of the workbenches, making it convenient to use and removing a tripping hazard.