The Shed was fortunate enough to be given a second shop-slot at Cooleman Court, this time in the prime position downstairs under the clock.
The workshop lads worked furiously for two weeks turning out reindeer, picnic-tables, toys and chopping-blocks.
Business was brisk from the off, the first lady arrived right on the dot of 9 and carried off over $200 worth. A huge thanks to her.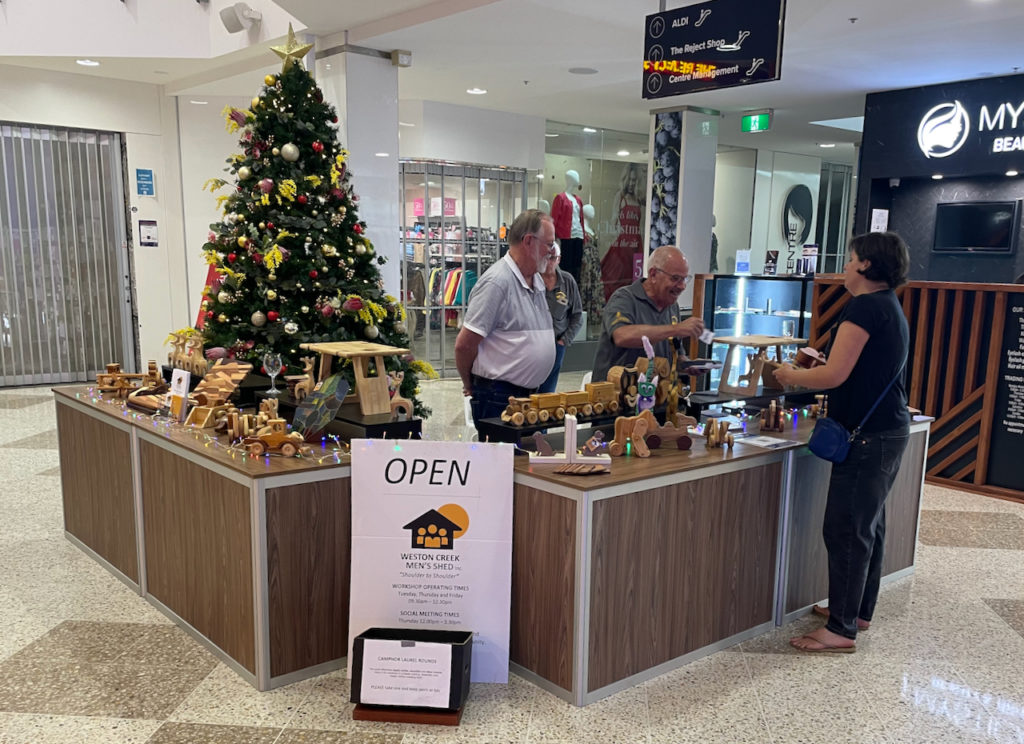 Each and every member of the Weston Creek Men's Shed extends a big thank-you to the lovely people at Cooleman Court centre management.